A Snowman's Tale is the fourth episode of season one of One Day at a Time.
Penelope suddenly finds herself back in the dating game after Schneider shows her how to use an online app for meeting people.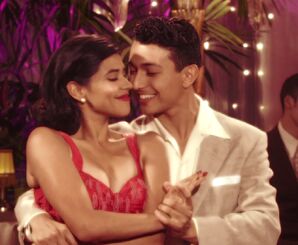 Tony Plana as Berto
Fiona Gubelmann as Lori
Eric Nenninger as Scott
Cedric Yarbrough as Jerry
Lisseth Chavez as Young Lydia
Paul Karmiryan as Young Berto
Peter Banifaz as Tyler
Polina Frantsena as Abby
Jermaine Jacox as Hot UPS Guy
Krys Marshall as Kristen
Lily Rains as Michelle
Ryan Wilcox as Bar Patron
Lydia met Berto on a Saturday night at a club in Havana, Cuba, in 1958.
Schneider's apartment number is 503.
Penelope says when she met Victor, she was wearing "sneaks, jeans, a tit tank, and a flannel."